Looking to Become an Irrigation Specialist? Then join the Hydro-Rain Academy!
The world of irrigation is changing. Are you ready? Water quantity and quality is becoming more critical every year. New regulations, rules, mandates, and laws are being enacted that require irrigation professionals to adapt.
Hydro-Rain recognizes that the most crucial part of any irrigation system is you! Irrigation systems that are correctly installed and maintained save water.
The Hydro-Rain Academy can help you improve your business by learning
about irrigation. And how you can save water, meet the new regulations, and make more money. Whether you are just beginning your journey in the world of irrigation or a seasoned veteran, the Hydro-Rain Academy can help you work smarter and faster.
What Courses Does the Hydro-Rain Academy Offer?
Hydro-Rain Academy currently offers 15 different courses that cover a variety of different technologies and practices that will help you to enhance your irrigation expertise. Take a look at the full course catalog and learn more about three of our most popular courses below.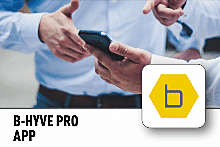 This course will teach you details about using the B-hyve Pro App. Upon successful completion of this course, you will be awarded a certificate from Hydro-Rain, as well as your choice from a selection of Hydro-Rain gear as a token from us for a job well done.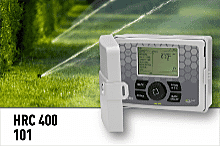 This course teaches Landscape Sprinkler Technicians all about the HRC 400 Wi-Fi Smart controller by Hydro-Rain. This course is taught to you by a Hydro-Rain senior product manager to help you understand how to get the job done quickly and efficiently.
Learn about smart watering and what separates a truly smart controller from a remotely managed controller.
Contact the Irrigation Experts
Do you have questions about the Hydro-Rain Academy? We are more than happy to answer them. Please feel free to send us a message with your questions or inquiries and we will reply as soon as we can. You can also call us toll-free at (888) 493-7672. Enhance your knowledge and become even more efficient at what you do in the irrigation industry.
Join the Hydro-Rain Academy today!