In a significant move to further embrace sustainability, Hydro-Rain, a renowned leader in irrigation solutions, announced that all its operations now exclusively utilize renewable electric energy sources. This move demonstrates the brand's commitment to consistently provide effortless solutions for customers while also doing its part for a greener future.
"The decision to shift entirely to renewable electricity is a powerful reflection of our values at Hydro-Rain. Our customers rely on us to not just deliver quality products but to do so responsibly and sustainably," said Alan Ence, Hydro-Rain's managing director. "Transitioning to 100% renewable electric energy sources aligns with our firm dedication to efficient, reliable, easy-to-use irrigation products produced using sustainable practices."
"The decision to shift entirely to renewable electricity is a powerful reflection of our values at Hydro-Rain," said Alan Ence, Hydro-Rain's managing director.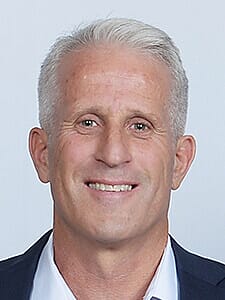 As part of its broader sustainability strategy, Hydro-Rain moved decisively to power its operations — from manufacturing to administrative — fully from renewables. The execution of this shift underscores the company's commitment to lead by example and meet rising sustainability expectations for businesses while providing efficient and reliable solutions to customers.
"We embrace change that stands for improvement," said Jeff Maughan, Hydro-Rain's senior vice president of operations. "Transitioning to renewables is not only an environmental achievement. It also ensures that we sustain our business operations efficiently and continue delivering first-class products for our customers' peace of mind."
Hydro-Rain is known for pushing the boundaries of innovation while demonstrating unmatched commitment to customer satisfaction. This leap toward renewable electric energy sources does more than just mark an operational milestone: It significantly raises the bar in the industry.
About Hydro-Rain
Hydro-Rain is a cutting-edge commercial and agricultural irrigation leader, featuring BUILT FOR SPEED® offerings that are engineered specifically for professional contractors and growers. For nearly 20 years, Hydro-Rain has led the industry in innovative solutions. From PVC-Lock®, Blu-Lock® and Drip-Lock® — which are an extraordinarily fast, environmentally friendly way to connect sprinkler pipe and drip tubing — to the technologically advanced, best-selling B-hyve smart controllers, Hydro-Rain has modernized the industry, set the standard for irrigation best practices and made outdoor watering efficient for professionals around the world. Hydro-Rain is a business unit within Orbit Irrigation. Together, Orbit and Hydro-Rain form a business unit within Husqvarna Group's Gardena Division. Because securing access to safe, fresh water for communities is a global priority, Hydro-Rain is proud to affirm its commitment to delivering a comprehensive ecosystem of smart solutions, covering applications FROM FAUCET TO FARM™ while continuously pursuing the vision of CHANGING THE WAY THE WORLD WATERS®.
Note: The information provided in this press release is accurate as of the date of release and is subject to change without notice.