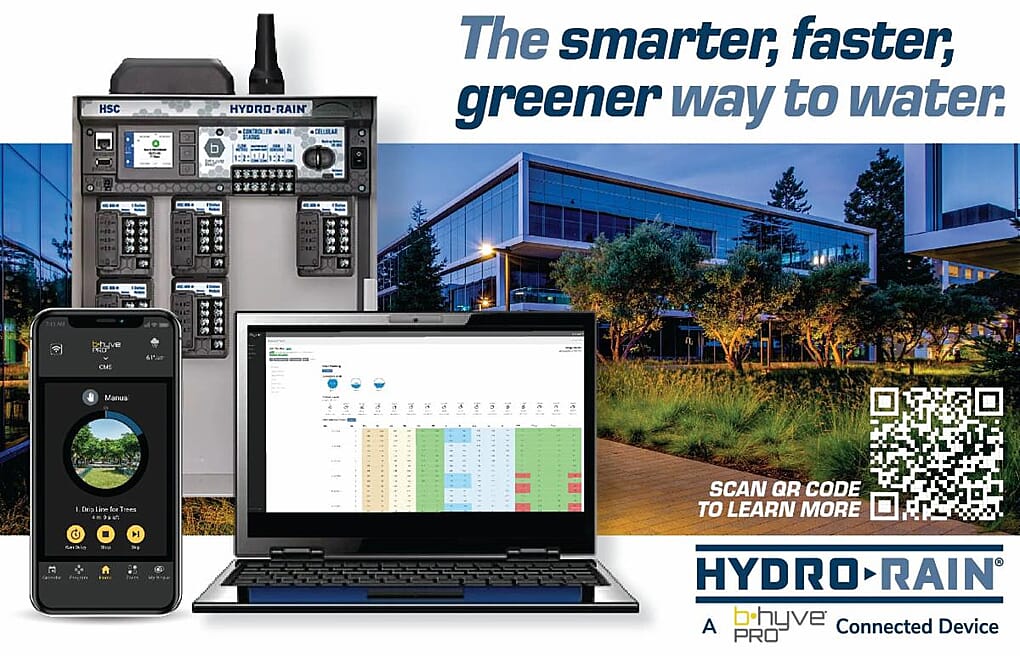 Introducing the New HSC Controller, Designed for Simplicity and Increased Functionality
Many smart watering systems on the market are needlessly complex, which leads to low user adoption and a return to manual timing rather than smart watering.
The High Station Count Controller (HSC) makes smart watering easy and practical, so you don't have to be a rocket scientist to use it effectively.
Innovation-Leading Irrigation Management
Powered by B-hyve® Pro's WeatherSense® technology, the HSC is intuitive and provides solutions for complex water management across multiple segments. At launch, the HSC is modular capable of managing up to 48 valves, look for the "two-wire" version later this year.
Connectivity—Built-in Wi-Fi (2.4 GHz and 5 GHz), Bluetooth and Ethernet with cellular port (optional cellular module sold separately).
Optional cellular module (sold separately) allows for remote operation when a local area network is not available.
Multi-user access and full functionality through the B-hyve® Pro app (IOS and Android) and desktop dashboard.
Alerts and notifications via the B-hyve® Pro application.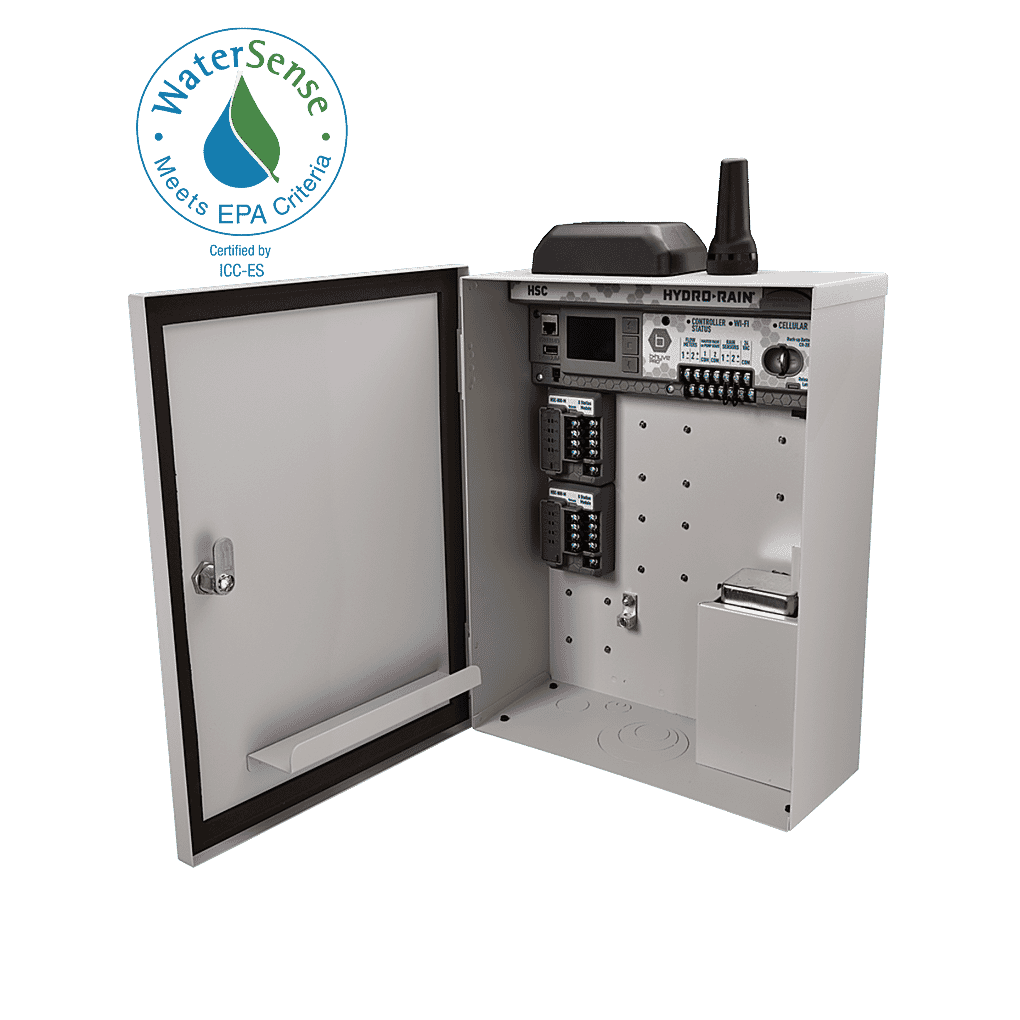 The HSC Controller–Powered by B-hyve® Pro
Combines artificial intelligence, live weather feeds, six landscape data inputs, and system efficiency (including customizable precipitation rate) to create a dynamic irrigation schedule.
The only Smart Irrigation Platform that uses current drought conditions to modify irrigation schedules and run times. The drought monitor shows current drought impacts right in the app for easy watering adjustments.
---
Training Course
At Hydro-Rain, we believe in investing in our professionals for their success and ours. That's why we're proud to offer HSC training, a comprehensive course designed to help you master the ins and outs of our products and provide excellent service to clients.
High Station Count Controller Specialist (HSC) (hydrorain.com)